Bangkok, Thailand, 8 July 2023 – The Aichi-Nagoya Asian Games Organising Committee (AINAGOC) announced the nine newly added sports for the 20th Asian Games Aichi-Nagoya 2026 with Esports as one of the official medal sports.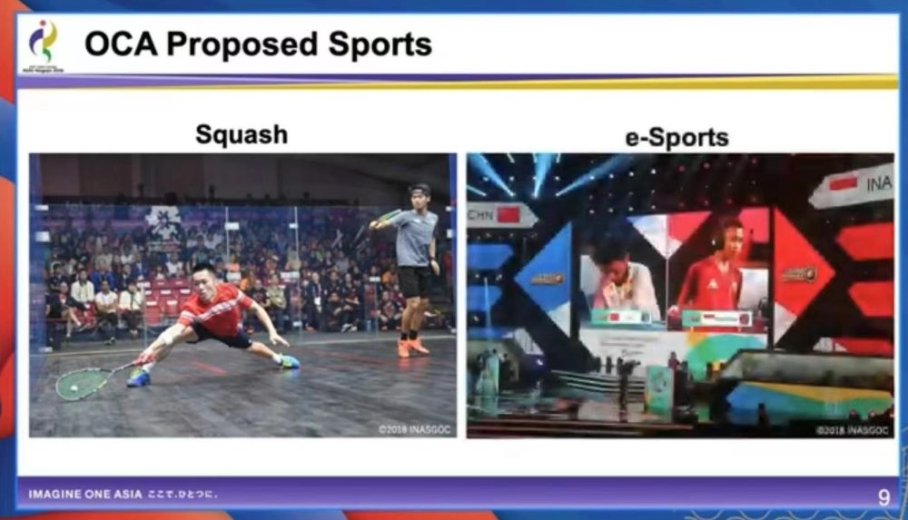 This exciting news was revealed during the recently concluded 42nd Olympic Council of Asia General Assembly held in Bangkok, Thailand and the AESF responsibly welcomes this decision. The inclusion of Esports in the 20thAsian Games is a testament to its significance and value in the sports community, as it continues to be accepted and recognised by the Asian Olympic communities.
"AESF does welcome the decision and announcement from both OCA and AINAGOC, and we offer our full support for Esports. We are committed to working closely with AINAGOC to ensure that the wonderful game of Esports continues to be presented as one of the medal events at the 20th Asian Games following the 2022 Hangzhou Asian Games", said AESF President, Kenneth Fok.
Following the successful collaboration with the HAGOC for the upcoming 19th Asian Games, AESF, as the Asian Esports governing body, will continue its collaboration model with the AINAGOC and the local counterparts to ensure a successful Esports program at the 20th Asian Games.