Macau China, 25 June 2023 – The thrilling PUBG Mobile Asian Games version for East Asia Region concluded on 24th June 2023, leaving fans in awe of the intense battles witnessed between participating teams from China, Hong Kong, Korea, Macau, and Chinese Taipei. However, it was Team China that emerged victorious, showcasing their exceptional speed and skill throughout the competition.
Team China's strategy revolved around their ability to swiftly reach checkpoints ahead of other teams and secure ground targets, thus solidifying their position in the game. Their emphasis on speed propelled them to claim the top rank in the PUBG Mobile Asian Games Version of the East Asia Final Stage, establishing them as the fastest team in the competition.
In recognition of their outstanding performance, Chen "FlowerH" Yumeng, a teammate of the renowned "Paraboy" from Team China was awarded the prestigious Audi Super A Athlete Award. We had the opportunity to sit down with FlowerH and chat over his achievements.
When asked about Team China's remarkable speed, FlowerH expressed his excitement about participating in the tournament, highlighting that it was his first time competing in the game. He attributed the team's success to their unwavering commitment and dedication to winning.
Receiving the Audi Super A Athlete Award held great significance for FlowerH, as it validated the fruits of his labor. He acknowledged that the award was a testament to his hard work paying off, further motivating him to continue striving for excellence.
Looking towards the future, FlowerH confidently stated that he aims to surpass his current record. With unwavering determination, he expressed his belief in breaking his own records in upcoming competitions.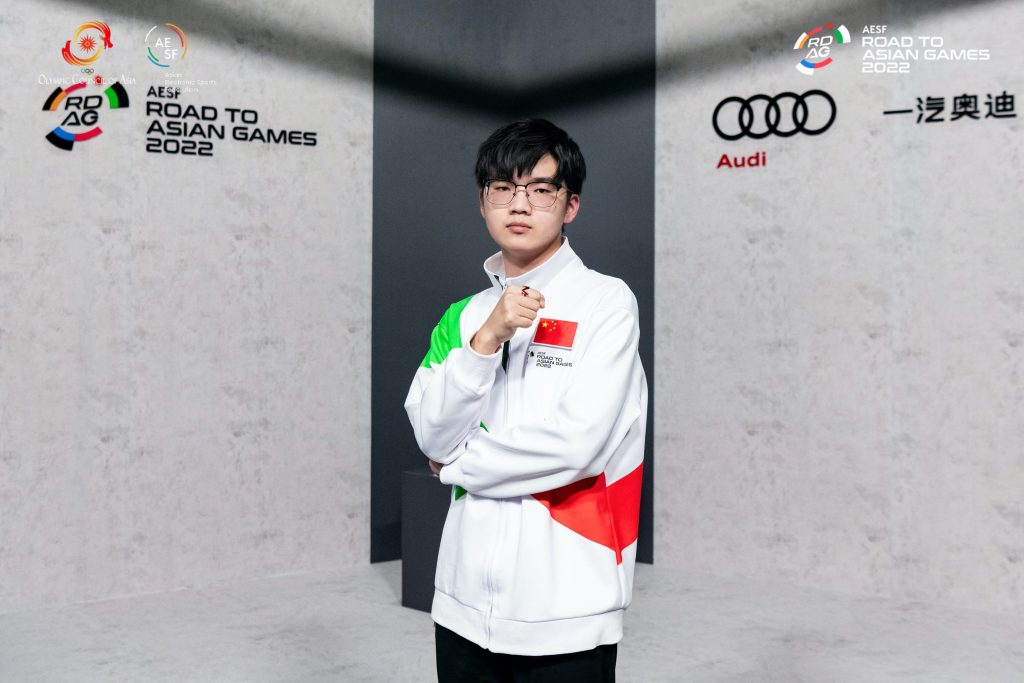 Team China's triumph in the PUBG Mobile Asian Games version for East Asia Region stands as a testament to their exceptional speed, skill, and dedication to the game. Their victory will undoubtedly inspire aspiring gamers and solidify their reputation as a dominant force in the competitive PUBG Mobile scene.
As the dust settles on this electrifying tournament, fans eagerly await the next chapter in Team China's journey, anticipating even greater accomplishments from this talented group of players, especially in the upcoming 19th Asian Games in Hangzhou, China.