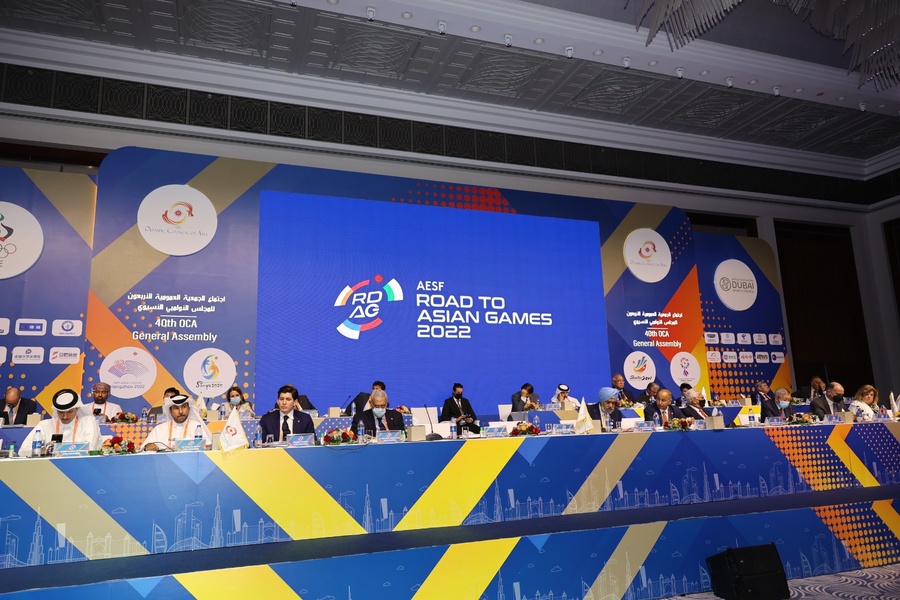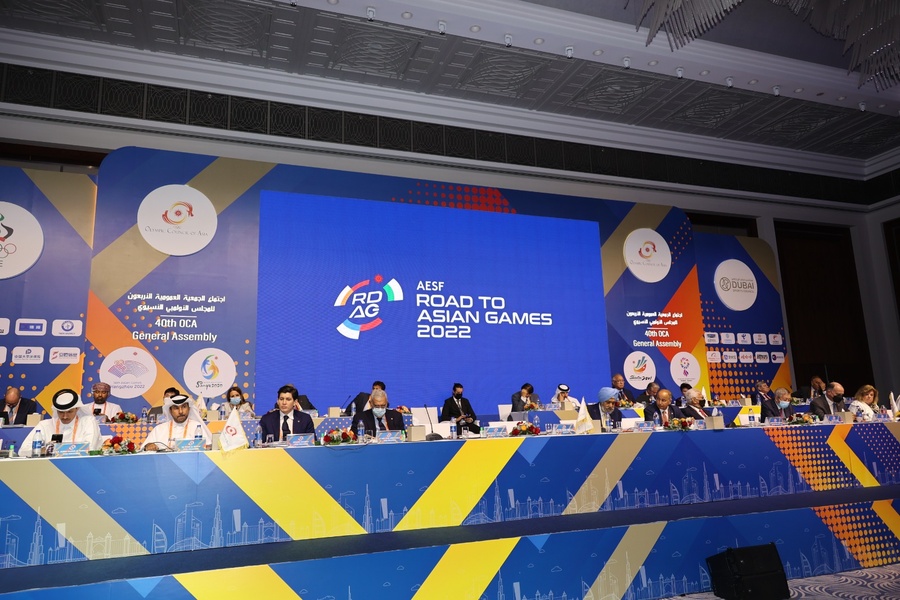 Dubai, United Arab Emirates, November 23, 2021: The Olympic Council of Asia and the Asian Electronic Sports Federation launched the Road to Asian Games 2022 at the 40th OCA General Assembly in Dubai on Sunday, November 21.

Delegates from 44 Asian National Olympic Committees were told that financial and technical assistance will be provided to prepare national teams for the debut of esports as an official medal sport at the 19th Asian Games in Hangzhou, China in September 2022.

The Road to Asian Games 2022 (RDAG) is an official esports program jointly created by the Olympic Council of Asia and the Asian Electronic Sports Federation, the governing body for the sport in Asia.

In his presentation at the RDAG launch, Director General of the Asian Federation Sebastian Lau revealed assistance would be given to all NOCs so that they can prepare for the Hangzhou Asian Games from September 10-25, 2022, and continue developing esports looking ahead to future Asian Games in Aichi-Nagoya 2026, Doha 2030 and Riyadh 2034.

The Director General of the OCA, Mr. Husain Al-Musallam has thrown his support behind esports and said: "We the OCA are looking forward to closely working with our friends at the Asian Electronic Sports Federation and the Hangzhou Asian Games Organising Committee to ensure a successful execution of the esports event at the 2022 Asian Games."

The AESF, which has Hong Kong as its headquarters, where its President Kenneth Fok is based, is focused on developing the sports in Asia and establishing a network of Member Associations. At present there are 20 Members who are NOC and affiliated; nine members who are still not recognised by the NOC and six countries where AESF membership is still pending.

Countries are encouraged to become fully recognised Member Association to participate in the RDAG program leading up to the 19th Asian Games.

AESF Director General Lau also unveiled the RDAG 2022 timeline starting with December 31, 2021, the Entry by Number deadline for NOCs. It was followed by National Team Selection, January-March, 2022; Entry by Name deadline, May 31, 2022; and ending with the esports making its debut at the Hangzhou Asian Games in September, 2022.

In a bid to provide competition before the showpiece event, the AESF will have regional competitions for Central Asia, West Asia, East Asia, West Asia and Southeast Asia.